COMPREHENSIVE FINANCIAL PLANNING SERVICES
A financial plan is much more than a software program that generates elaborate flowcharts and spreadsheets. It is an ongoing process that begins by identifying a realistic financial goal and analyzing your available resources. From there, Andrew Hill Investment Advisors will work together with you to help you develop and put a plan into motion, tracking its progress and making adjustments as necessary.
At Andrew Hill Investment Advisors, our comprehensive financial planning services focus on your individual long term goals.
Plan
for a Personal Financial Concierge
It is difficult to implement a sound financial plan unless you are organized. So, with your approved plan in place, Andrew Hill Investment Advisors can take it one step further by making sure your financial affairs are in good order. Our personal financial concierge services help clients by facilitating the entire process when desired. Allowing our experienced professionals to handle the headache leaves you free to remain focused on the activities and people you love most.
Ready to Meet
with Andrew Hill Investment Advisors?
Are concerns about your children's ability to manage finances – or a future inheritance – keeping you up at night? Do you feel supreme confidence that your investments are on track to meet your financial goals? We welcome any questions about your personal circumstances or any financial issues that are troubling you.
In fact, the team at Andrew Hill Investment Advisors would love to offer you a free consultation. Let us ensure your investments are aligned with your goals and current market conditions.
Andrew "Andy" D. W. Hill, CFA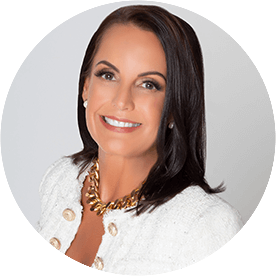 Jennifer R. Figurelli, CTFA
Managing Director and Co-Founder
Contact Us to REQUEST Your

Free Consultation Today
Please contact us to schedule your appointment at (239) 450-3999. We are happy to discuss a plan of action for financial independence, prudent estate planning and wealth management, investment philosophy and strategies, sustainable investing factors, personal financial concierge services and more.
Additionally, Andrew Hill Investment Advisors offers virtual appointments for those who prefer phone or video conferences.